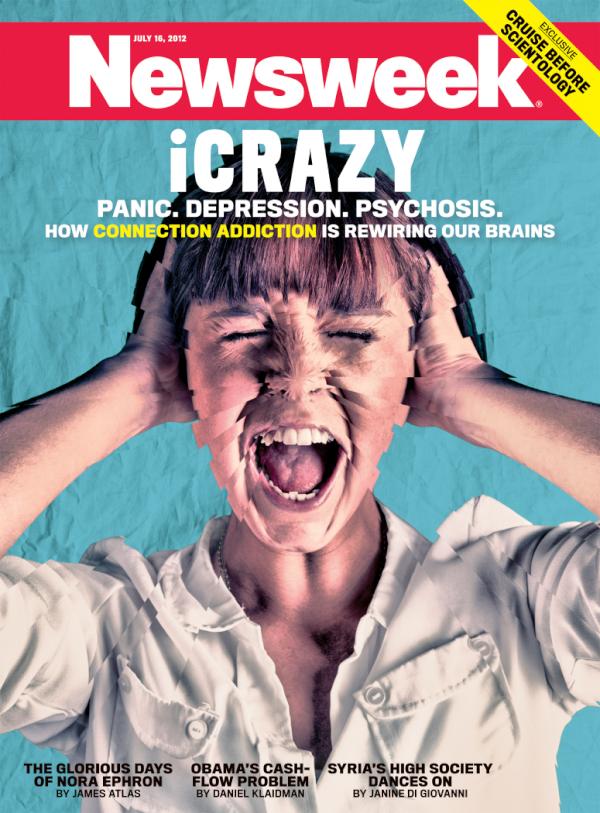 by Peter Stewart
"Good morning, my name is Peter Stewart, and I'm an info-holic. Last night, my son got upset with me because I wasn't talking to him during dinner. He caught me reading my email under the table. I knew things were really bad later when my kids were asleep, and my wife and I finally caught a moment alone—and I said I'd rather check out the newsfeed on my tablet."
The above paragraph was my opening statement onstage last week at the Sales & Marketing 2.0 Conference in San Francisco, which drew an audience of more than 600 sales and marketing leaders who wanted to find out how to run better, more sophisticated sales teams. I'm sure my words initially sounded silly to some. But I asked them to consider this fact: The American Psychology Association has officially listed the "fear of missing out" as a phobia. And a recent Newsweek issue cited research that shows you get the same kind of neurological dopamine fix from gambling that you do from constantly checking your inbox. Many people have even had "ghost vibrations" of their smartphones where they believed they were receiving new message alerts, when in fact none existed.
So what's the implication of info-holism on sales conversations? To start, realize that your prospects and customers live in a constant state of partial attention. Because we're so distracted, we struggle to concentrate, make decisions, and think in original, creative ways. In this kind of environment, it's highly difficult for sales professionals to spark communication that leads to connections with prospects and customers.
Here are two tips to combat info-holism and lay the groundwork for better connections and sales conversations with prospects.
1) Make it easy for people to connect with you.
Customers today are short on patience. If your web conferencing tool requires a download, for example, many prospects will simply move on to the next click. In addition, what kind of message are you sending when you require prospects to download cumbersome software? What does that say about your products and services? You should be able to get face-to-face with people from any device, anywhere, any time—and so should your partners, customers, and prospects.
2) Find solutions that will help you combat distraction.
If you can't beat 'em, join 'em. Device distraction is not going away. Successful sales reps and managers are going to find ways to leverage mobile technology and Sales 2.0 solutions that replicate the good old-fashioned face-to-face meeting. As we heard from various presenters at the event, getting together in person is an increasingly unrealistic goal for most people. Yet reps and managers crave connection (one speaker cited research from Oracle showing that 89% of sales reps want more sales coaching from managers). Do you have the tools to conduct a video chat with a prospect from your iPad? How do you plan to connect with prospects, customers, channel partners, colleagues, and team members?
At the end of the day, winning in sales boils down to winning communication—anywhere, at any time. As you plan ahead for 2013, consider your level of info-holism, and ask yourself what tools you can use to convey compelling value propositions to your target audience.
Were you at the Sales & Marketing 2.0 Conference last week? Share some of your takeaways in the comments section.
Peter Stewart is the SVP of Collaboration Technology Services at PGi, a global provider of virtual meeting solutions with $450M in revenues and 30,000 customers. He leads the worldwide teams that provide collaboration technology expertise, and implementation and service delivery to global enterprises.